As an ISO 9001:2015 certified distributor of raw materials to the rubber and plastics industry, ARP Materials is focused on quality & consistency. By partnering with today's leading raw material producers from around the world, we are committed to being a trusted partner to your supply chain.
LEARN MORE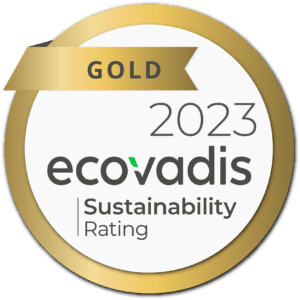 ADAPT, EVOLVE, IMPROVE:
THE ARP STORY
ARP Materials has always been a family-run business committed to forging relationships with vendors and customers – to going above and beyond and creating lasting, sustainable solutions.
ARP Materials (formerly Alternative Rubber & Plastics Inc.) was founded in 1993 by Jerry Fasolino Sr. He created a company with unwavering commitment to customer-first values centered around being a trustworthy and reliable partner that works hard to serve its customers. It didn't take long for ARP Materials to carve out their space in the industry – distributing cost-competitive products that allowed U.S. companies to level the playing field and compete in the global market.
LEARN MORE
TECHNICAL EXPERTISE
Our tech team offers expert advice on formulation, production processes and applications, giving you the opportunity to develop new products, improve existing ones and explore untapped markets.
ACCURATE REPORTING
You need to know where your materials are and when they'll arrive. Our systems simplify the process from time of order to delivery of your product, leaving you confident and in-the-know.
LOGISTICS MANAGEMENT
Our team of experts expedites the logistics, focusing on efficiency and budget, so you can focus on your business and profits.
DISTRIBUTION NETWORK
ARP operates several full-service, stocked warehouses across the U.S., allowing for rapid response and JIT delivery of your materials.
THE RIGHT PACKAGE
We work with you to customize our material packaging to meet your exacting needs. Our complementary products list fulfills all of your needs with one company.
Following the principles of the ISO 9001:2015 quality management system ensures that ARP Materials is constantly improving its processes and procedures. We have an issues resolution methodology in place to overcome any obstacles that may impede our customers' ability to do business.
This philosophy of continual improvement and issues resolution is the backbone of the superior service which ARP Materials provides and it's what makes us stand out from our competitors.
LEARN MORE
Please fill out the form and we will get back to you shortly.